"History isn't something you look back at and say it was inevitable, it happens because people make decisions that are sometimes very impulsive and of the moment, but those moments are cumulative realities." – Marsha P Johnson
October is LGBTQ+ History Month.
LGBTQIA+ history goes widely untaught in our schools and institutions alike, and let's face it — like most of history — when it is taught, it's taught through a singular lens or POV.
So, let's dive in!
What is LGBTQ+ History Month?
According to the Human Rights Campaign's website, LGBTQ+ History Month was founded in 1994 by a gay high school teacher by the name of Rodney Wilson along with some of his peers, with the goal of affording LGBTQIA+ youth the opportunity to "learn their history and see themselves in those who came before them."
October was chosen as the month to commemorate LGBTQ+ History Month because National Coming Out Day was already on the calendar (October 11th) and the first National March on Washington for Lesbian and Gay Rights took place in October 1979.
Since then, other initiatives and forms of recognition have been added, including Spirit Day (which took place on October 21st this year), where organizers ask people to wear purple in solidarity of LGBTQ+ youth who, like other marginalized communities, face disproportionate amounts of bullying and harassment because of how they identify or who they love.
From (and even before) the Stonewall Riots in 1969 to the beginning of the AIDS epidemic in the 1980s to the present day, there's no shortage of history to cover. With brutality, ignorance and discrimination existing to this day, there's still a lot we could all learn.
Self-Reflection
Earlier this year, it was announced that Scotland has officially become the first country in the world to require LGBTQ+ curriculum, with a goal of tackling prejudice through education. How cool is that?!
I, for one, didn't learn much about the LGBTQIA+ community until college, when I moved to NYC, where I began to be exposed to queer art, film and this notion of "other." I had a privileged upbringing in a fairly homogeneous suburb in Massachusetts. And while I knew some people who identified as gay or queer, it wasn't something we talked about … people (myself included) used words like "gay" — or said things like "that's so gay" — as a form of making fun of something, or *regrettably* someone.
It wasn't until college where I became exposed to LGBTQIA+ history, that I began to see myself as part of it. Often the exposure was through films that depicted queer thematics, queer love, joy and nodded to LGBTQIA+ historical moments – wins, hardships and everything in between.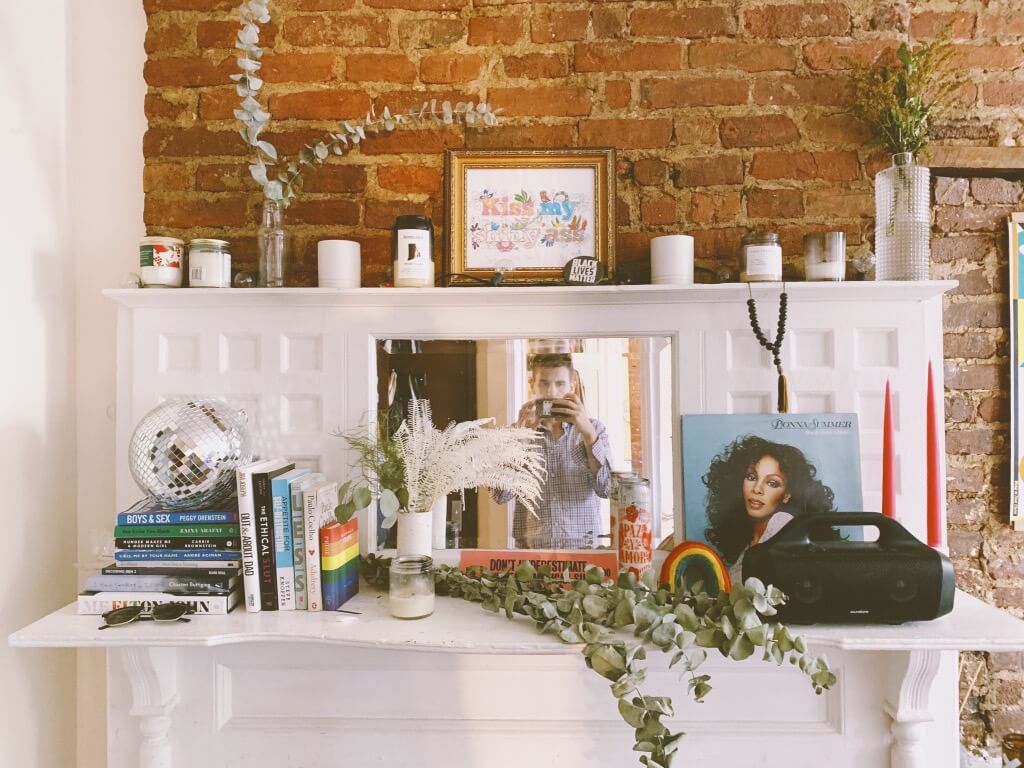 And so, I'm a firm believer that visibility and education — and exposure to others around us (i.e. others' histories, journeys and experiences) — is an answer to a more compassionate, understanding and equitable society.
How Coyne is Recognizing LGBTQ+ History Month
This month, in recognition of LGBTQ+ History Month, the Diversity, Equity & Inclusion committee at Coyne offered interested colleagues the opportunity to stream one of NewFest's films at the organization's annual New York LGBTQ+ Film Festival. NewFest is now in its 33rd year and the organization's mission is to "give voice and visibility to the wide scope of LGBTQ+ experiences through films and programs that entertain, educate & empower."
The festival was a hybrid this year, with numerous films available for streaming virtually through the 26th of this month. This year's films span genre, gender identity, race, sexual orientation, language, nation and more. To learn more about the organization, you can head to NewFest.org.
Looking Ahead: What Does This Mean For Us?
As marketers, it cannot just be about activating around Pride Month or commemorating LGBTQ+ History Month — or any heritage month, really — for the purposes of driving impressions, clicks or views.
Sure, impressions are great, but we're people first … and — to be clear — that doesn't have to be mutually exclusive.
We need to learn from our past and pave new ways forward. We need to drive visibility, education and understanding of the issues different communities face and build a better, more equitable tomorrow.
These months and moments throughout the year are meant to jumpstart our conversations. Let's take these conversations beyond.
To learn more about Coyne PR's commitment to DEI, please click here.