From sharing "ideas that get you fired" to planning a wedding in the Cayman Islands, an internship experience at Coyne PR is certainly like no other. This spring, Coyne expanded its internship experience launching a pilot program for high school students. Over the course of three weeks, each of the four interns spent time learning about the public relations field, and the why behind our work, both from an earned media and social perspective.
With college just around the corner, our high school interns reflected on their internship experience and shared a bit about what they learned, what they're looking forward to and how this experience inspired their future career path: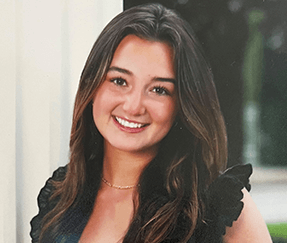 Lauren Coyne (Incoming Communications Student at University of Wisconsin)
"Looking back, I realized I came into this internship experience with a warped perception of PR – I only understood the fun, creative moments that my Dad would share with us from his experience working in this field, and I was oblivious to the day-to-day work that went into a campaign or social media post. I certainly learned a lot in a short amount of time, such as that it's not only about creativity and materializing ideas for clients, but it's a lot of structured brainstorming, careful research and targeted messaging. One experience that stood out to me was learning the complexity of a paid partnership or brand deal while working with the social team. Before this, I was unaware of the contracting and editing that went into the short 60-second TikToks that I have been aimlessly scrolling through for years. The Coyne team also taught me that earned media isn't a formula – but, rather, it depends on what a brand's goals are and what relationships, whether it be with reporters or consumers, they are hoping to form.
Overall, this internship reinforced that I want to major in PR and pursue a career in the field. The day-to-day was exciting because it was not monotonous and had a lot of surprises and moving parts. It opened my eyes to a much more practical application to the hard work PR entails, and I can see myself loving it in the future."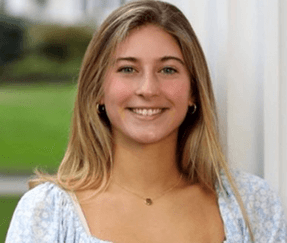 Leah Stecker (Incoming Business Student at Penn State University)
"I never really understood what PR was before this internship, but I now realize that a lot of business and communication is based on the principles of PR, as it's what keeps companies running properly and consumers building relationships with your brand.
My biggest takeaway from this experience would be how communication is key for making a successful business. It doesn't matter what position or team you are in, you are always communicating and keeping everyone in the loop. I really enjoyed how our supervisors were always in constant communication with us, so if we ever had a question or needed help, they were a click away. I also learned that no idea is a stupid idea – don't be afraid to share your creative thoughts no matter what, as it may spark an idea for someone else in the brainstorm. Brainstorming is intimidating, especially as a high school student, but reinforcing that there are no bad ideas brought me out of my comfort zone and showed me that flawed ideas often inspire good ideas."
Helena Kelly (Incoming Student at University of Rhode Island)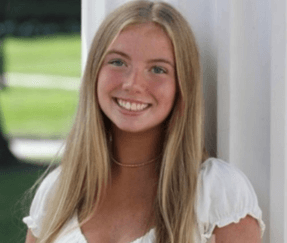 "When working with the PR team, I thought it was very interesting how casually pitches can be written, and how creatively approved messaging can be weaved in. I was also surprised when I found out that the social team worked directly with influencers in partnerships as, before, I had always thought social media teams ran a brand's own social media accounts. This experience has also allowed me to expand and better my writing skills all-around. In addition, one piece of advice I learned is to always get here early, ask what you need to get done, and at the end of the day, ask if anyone needs help with anything. Regardless of the role I'm in, whether it be as a student, intern or full-time employee, I've learned the importance of communication in the workplace and I'm inspired to take this with me as I head into my college career.
Although I am undecided, I was greatly considering studying PR and interning at Coyne has allowed me to get a better understanding of what it's really like behind the scenes. This experience made me super excited to start college and my career because I learned how fun and exciting working in PR can be. There are so many aspects to it, and it's so much more than just sitting at a desk all day – you can set up events for the companies you work with, send out media mailers and even meet with influencers to create partnerships."
Katie Ewig (Incoming Student at Southern Methodist University)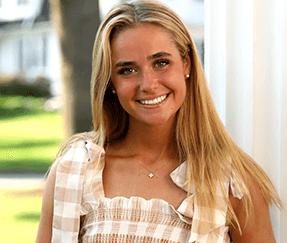 "Whether it was compiling daily industry media recaps or planning a wedding in the Cayman Islands, we always had something to do! I did not know how many layers there are to this field, and I learned all the effort that goes into the smallest media pitches. Plus, I have gained a greater appreciation for taking the time to write them. Also, through working with the social team, I learned how brand and influencer partnerships should be mutually beneficial and authentic in order to make them PR-worthy.
My biggest takeaway from this experience is that no idea is a bad idea. Mr. Coyne explained that he begins his brainstorms with "give me an idea that will get you fired," which inspired me to think outside the box. Not only has this experience solidified that I will be majoring in PR, but it has also made me more confident in myself and my ideas."
As you can see, it's never too early to inspire the next generation of PR professionals … There is so much to be learned from diving into something that may be completely new, and we wish our high school interns the best of luck with their college careers! If you are someone you know is interested in interning at Coyne, be sure to check out our website to learn more about our award-winning internship program.