In these current #covidtimes, our online shopping carts might look a bit different than they used to. The biggest fashion decision we need to make each day is, "Do I wear my comfy sweatpants or my REALLY comfy sweatpants?" So, the fashion & beauty team thought we'd share some must-have items to keep you comfy, sane and ZOOM-ready.

Category: The WFH Uniform
Raise your hand if you always dreamt of the day when loungewear would be acceptable to wear daily! ? Well, we're in luck, because business casual is taking on a whole new meaning in this climate.
Hoodie With Heart
Perfect for staying comfy AND doing good, this "100% Human" hooded sweatshirt is part of Everlane's 100% Human collection, from which 100% of proceeds will be donated to Feeding America's COVID-19 Response Fund. The fund helps food banks across the country support communities impacted by the pandemic.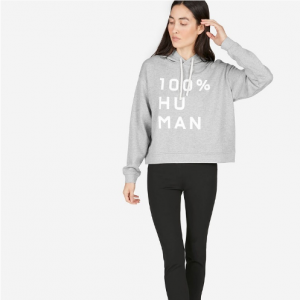 Shop It! Everlane 100% Human Hoodie, $48; www.everlane.com
Athleisure
When it comes to essentials, who doesn't love the Gap? They're offering 40% off of some of their most trusty basics on the site now. From loungewear to tees to the IG quarantine trend of the moment – all things tie dye – the Gap has you covered, literally.  The company also announced its factories will be making personal protective equipment (PPE) like gowns, masks and scrubs for healthcare workers on the front lines. That's a win/win.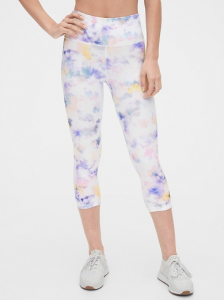 Shop It! Tie Dye Capri Leggings, $28, www.gap.com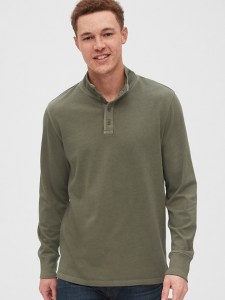 Shop It! Long Sleeve Mockneck, $29.99, www.gap.com

Category: Because Self-Care is Still Important
Now, more than ever, taking care of our bodies and minds is a must. Not only by working out, but also by tending to the self-care needs that we might otherwise have outsourced *sighs while looking at nails*.
Workout App
Looking for an at-home workout that you'll look forward to? Peloton is offering a free 90-day trial for all exercise junkies and aspiring fitness gurus who might be missing their gyms during these quarantimes. From yoga to outdoor interval running, there's a class for every level with differing intensities.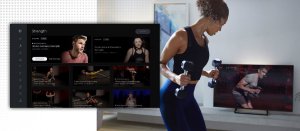 Shop It! Peloton App 90-Day Trial, FREE, www.onepeloton.com
Hair Be Gone
Bye, bye body waxes. Now that we're stuck at home, it's the perfect time to turn to subscription services for hair removal needs. Billie, the popular razor company, offers a Starter Kit complete with two blades and a magnetic holder for the shower. Depending on how often you shave, you can select your ideal delivery frequency from every month to every three. We also love that Billie donates 1% of all revenue to important causes around the world – now, they're contributing to local American food banks serving people affected by the Coronavirus outbreak.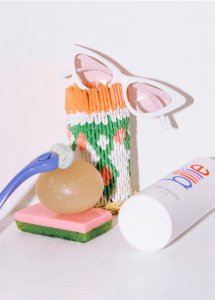 Shop it! Billie Razor Starter Kit, $9, www.mybillie.com
Category: Virtual Happy Hour Essentials
It's always 5 o'clock somewhere during quarantine. Invest in a few essentials to make sure your next drink is never too far away.
Bottle-Opening Flip Flops
To ensure your next ZOOM happy hour is productive, invest in a shoe with a built-in bottle opener. Now that's what we call multitasking! The classic REEF Fanning sandal allows you to crack open a cold one anytime. And this season, the popular men's flip flop is available in fun neon colors. #client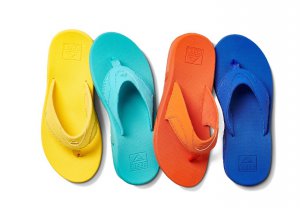 Shop It! REEF Fanning Sandals, $48-$60; www.reef.com
Shower-Friendly Drink Holder
Sometimes after a long day, you just need a drink in the shower. There, we said it. Not to fear, the Sipski is here. This silicone, portable wine glass holder adheres to your bathroom wall so you can shower or bathe with a cocktail at a safe arm's reach – because, priorities.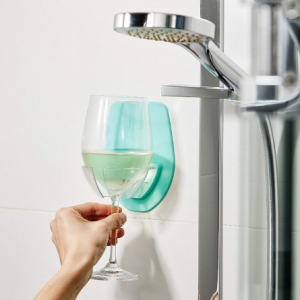 Shop It! Sipski Wine Glass Holder, $15, www.amazon.com
Category: If You Want to Look Glowing on Teams
With one day blurring into the next, it's hard to continue putting on your freshest face when tasked with a video conference, especially an unexpected one. To put your best face forward, infuse your skincare routine with some simple items to help get you "camera" ready.
Face the Day
Keeping skin hydrated and tackling the effects of everyday stressors is a must during this time. Created for all skin types, FacewearSkin Healing Oil is a completely natural oil, enriched with Frankincense, Myrrh and Sandalwood essential oils that combine to create a trifecta for skin healing and hydrating. With antimicrobial, anti-bacterial and anti-inflammatory properties, this product is a necessary add-on to your daily skincare routine and a great purchase to support a small business.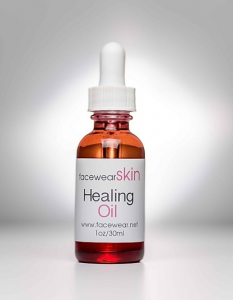 Shop It! FacewearSkin Healing Oil, $45, www.facewear.net
Sunkissed Sans the Sun
Ahhh, Vitamin D. It's in short supply these days, but you can still maintain a sun kissed glow even while quarantined indoors with Tanologist illuminating tanning drops. Just add a few of these vegan drops to your favorite moisturizer (face or body)! They'll brighten up your skin so it looks like you just got back from a beach vacation, impressing everyone on your next WFH Zoom call or virtual happy hour with friends.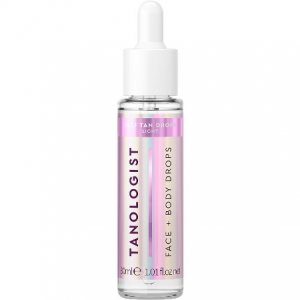 Shop It! Tanologist Face + Body Drops, $20, www.target.com
So, if you find yourself bored in the house and needing to boost up your quarantine routine, fill up your online shopping cart with any of the above items! Whether it's for a work conference call, a virtual happy hour (drinks still IRL) or a yoga sesh in the backyard, these quarantine essentials will keep you looking & feeling your best. Now get shopping – the discounts, lounge sets and best beauty buys await!