Sha'Carri Richardson sprinted into our hearts and onto the Olympic team.
Kumi Yokoyama, Carl Nassib and countless others bravely shared their stories.
Canada passed historic legislation to ban all conversion therapies.
Throughout Pride month 2021, there has been inspiring news and examples of love, light and lasting change radiating from the LGBTQIA+ community, but for every story of triumph, there are plenty of stories that remind us we still have a long way to go. Luckily, as my colleague Mike Morra emphasized in his blog post at the beginning of the month, just because it's June 30th doesn't mean Pride is over.
At Coyne, we had the privilege of welcoming Cathy Renna, Communications Director, National LGBTQ Task Force who spoke to our agency about how we as PR practitioners, can further support the LGBTQIA+ community year-round. Here are the key takeaways from the insightful convo: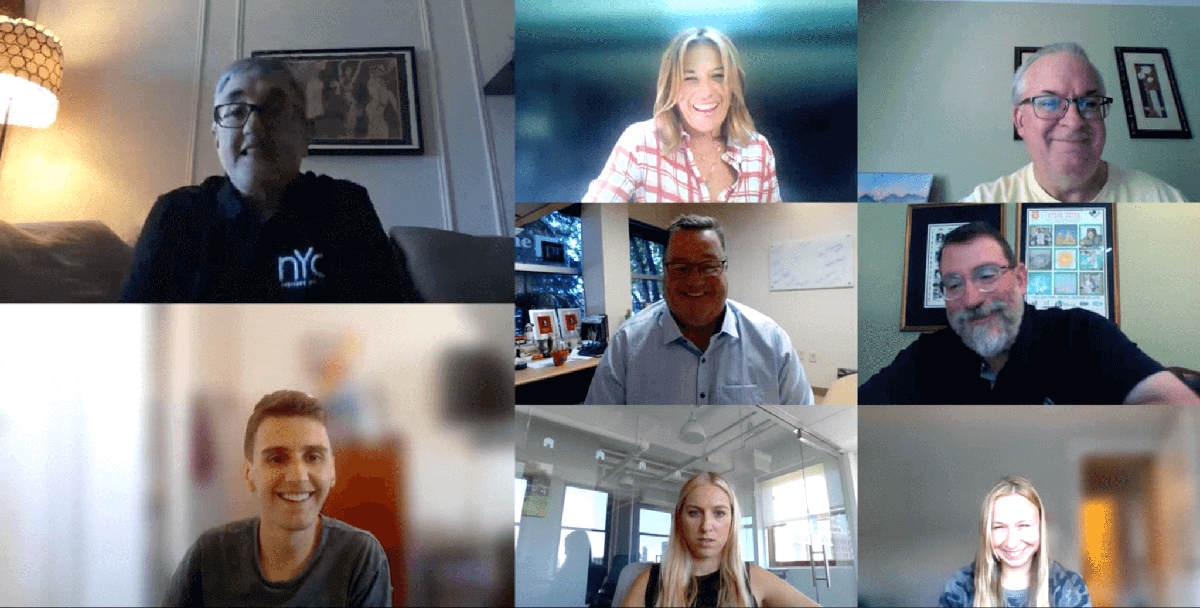 Embrace REALNESS
The LGBTQIA+ community is not only the most diverse in the world, but it is also a perfect microcosm of our larger culture. More than ever, consumers are paying close attention and critically assessing the actions of brands and organizations. Authenticity resonates, while performative action is ineffectual and does not address the pain points in the community that we as communicators can bring awareness to and help solve.
When we celebrate and amplify LGBTQIA+ stories year-round, we can create a world where we can all authentically be ourselves, all of the time (#AllOfMeAllTheTime). Visibility in ads and media matter. The words and images we use and actions we take matter. Representation matters.
Don't Just Sponsor, Partner
Establishing relationships takes commitment, but true partnership creates a lasting impact. National Pride campaigns and large, one-time donations are powerful, but we shouldn't be afraid to think more long-term – even if we start small – to reach those who are underserved in the community. Some tactics to consider are:
Collaborating with LGBTQIA+ owned businesses (AND donating product proceeds)
Contributing to local, diverse organizations
Thinking beyond urban areas
Helping to make information and educational materials more accessible
Most importantly, it is essential to research and listen before acting.
Stand Your Ground in Support
The queer community depends on businesses financially, but also ideologically. In many cases, businesses have been faster to change their internal policies to be LGBTQIA+ community friendly than the government. Change doesn't happen without awareness and awareness doesn't happen without strategic and consistent communication. That's where PR professionals come in.
From long-term planning to campaign key messaging, we can ensure that our clients are continually thinking about and engaging the community through various channels during the year.
Have the Hard Conversations
As part of integrated marketing and communications teams, we have a seat at the table with decision makers for the brands and organizations we represent. They in turn may have a seat at the table with politicians and lawmakers that represent their interests. How do we ensure that the voices of those we are communicating to make their way to those who are making laws? We're going to need a bigger table.
Facilitating communication is at the crux of our profession, and we can use our considerable influence to create a dialogue about important issues. By being transparent, pushing past comfort zones and addressing issues head on, we can try to change hearts and minds.
Keep Learning
Continuous education is the only way to ensure we are evolving with the conversation. There will always be opportunity for improvement. Listening to and learning from diverse voices will not only make us smarter and more strategic as PR practitioners, but also more effective communicators.
At Coyne we believe great communication can change the world. What we say and how we say it matters immensely. As communications professionals, we have tremendous power to influence market decisions and can help the clients and brands that we work with do the right thing. From our tentpole campaign ideas to our media and influencer relationships, to our employee and vendor hiring practices, we can set an example of inclusiveness that goes beyond the month of June.