As originally posted on PRWeek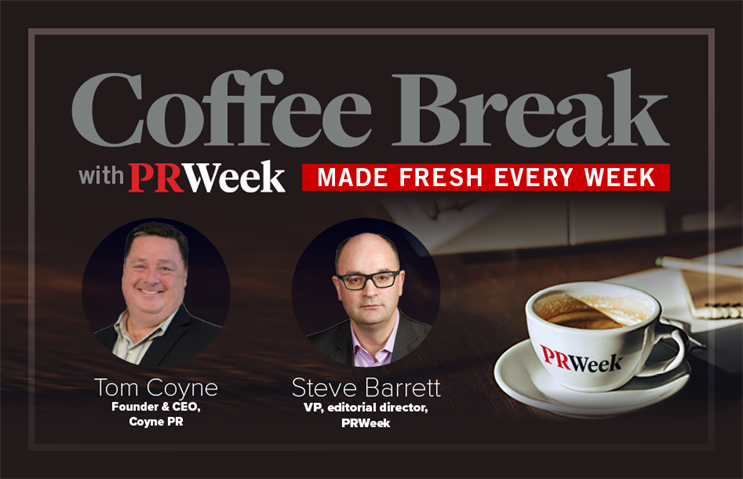 This week on Coffee Break, PRWeek editorial director Steve Barrett is joined by Tom Coyne, founder and CEO of Coyne PR.
Coyne talks about the agency's 30th anniversary and how he started the firm, the changes he's seen in the industry over the past three decades and the future of work post-pandemic.
Coffee Break topics:
0:50 – The biggest changes he's seen over the course of his career.
2:30 – Starting his own company rather than working for someone else.
4:18 – Work that sustained the agency early in his career.
5:33 – How the firm evolved to the next level of success.
7:17 – Steps taken to keep up with the demands of modern PR.
9:25 – The future of PR work.
12:00 – Influence PRWeek had on the growth of Coyne PR.