Pennzoil, America's most trusted motor oil, offers a suite of the most technologically advanced motor oils on the market. For more than a decade, Coyne PR has championed this message by developing integrated programs that leverage innovative thinking, creative ideas, compelling content, proof points and strategic partners to put the spotlight on the brand's technical prowess.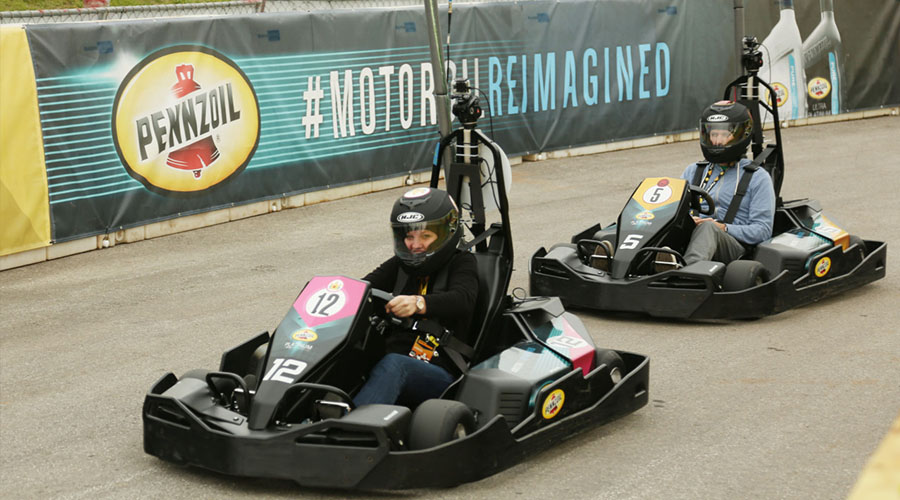 To capture the attention of the highly connected SXSW audience, Pennzoil partnered with Nintendo ...
... and recreated a racing property with a cult following – Mario Kart. Mario Karting Reimagined actually put SXSW attendees behind the wheel of a super-powered, co-branded Pennzoil/Mario Kart go-kart. For drivers to gain a competitive edge during the on-track experience, participants had to collect Pennzoil Complete Protection icons on the track which tied the activation directly back to product messaging; an unexpected activation to communicate the product technology and innovation.