How It Started:


How It's Going: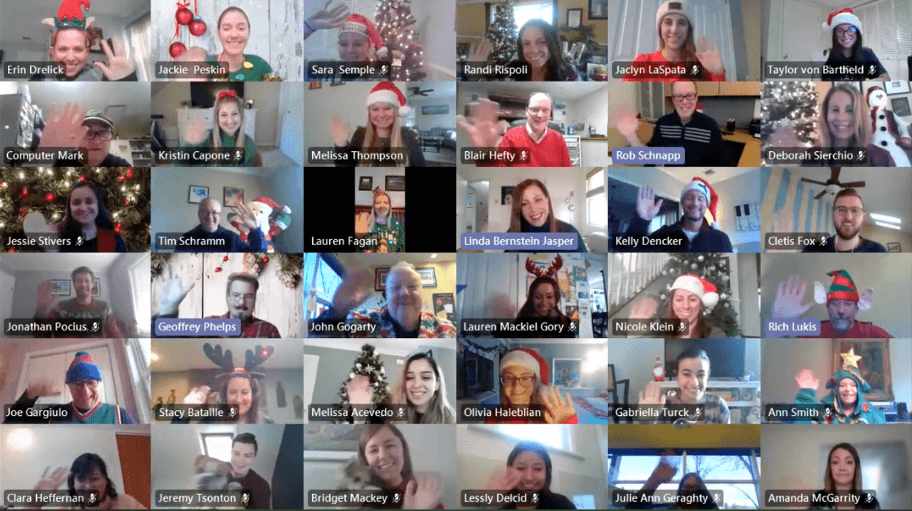 As the saying goes, "Hindsight is 2020." This was a year that most could not have envisioned, or ever forget.
At Coyne PR, one thing stayed true, our people's commitment to share their views on relevant topics as they arose to help others one post at a time. From tips on how to cultivate creativity to advice on how to navigate and thrive in our newfound WFH routines, we've weathered the storm together by doing what we do best – communicating.
In a year that many say will be best reflected in the rearview mirror, let's look back on this year's content as we go forward to better times ahead.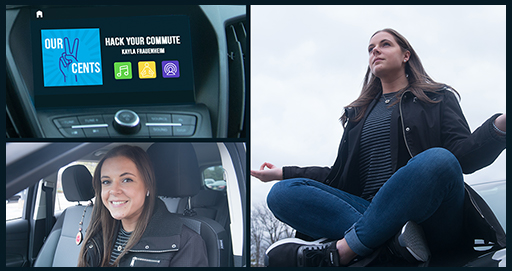 Hacking Your Commute by Kayla Frauenheim
In the pre-COVID days, Kayla gave us some tips on how to make better use of our time spent commuting.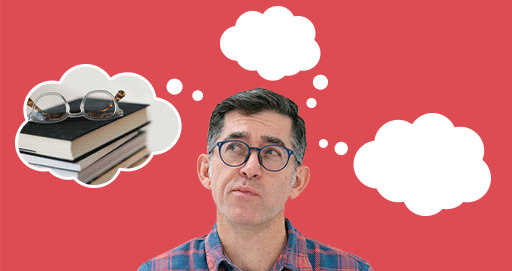 Stop Obsessing Over Creative! by Kevin Lamb
Kevin encouraged us to stop focusing on the outcome (creative) and instead focus on what feeds that outcome (curiosity).
Then COVID Times began…
Once we started to WFH due to the pandemic, our focus shifted as well.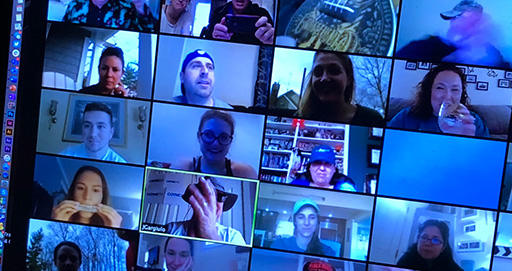 Creatively Coming Together Through Technology by Rena Odette
As we navigated our new WFH routines, Rena shared tips on how to stay strong through self-care, constant learning and regular socialization.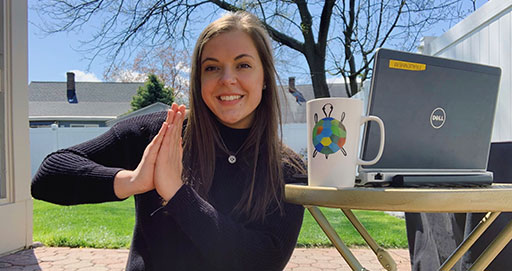 Hacking Your Commute: An Update by Kayla Frauenheim
As a follow-up to her original blog post on how to hack your commute, Kayla shared some tips on how to amplify creativity during our "new" commutes.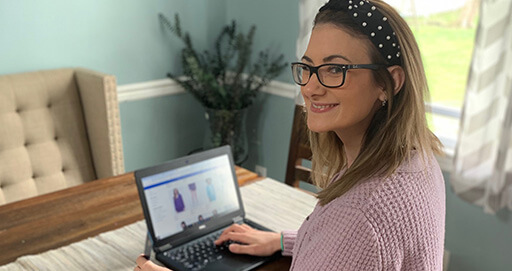 Must-Haves to Boost Your Quarantine Routine by Stacey White
As one of the leaders of the agency's fashion and beauty team, Stacey shared her must-have items to keep us comfy, sane and Zoom-ready.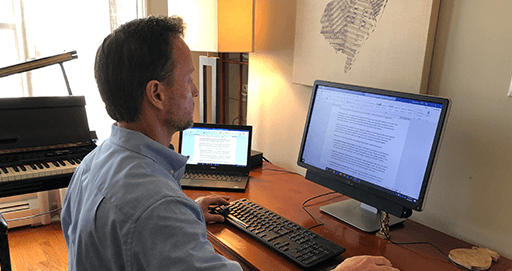 Seven Tips for WFH Wellness by Kelly Dencker
As the lines between work and life continued to blur, Kelly shared his tips on how to nourish the mind, body and soul while working from home.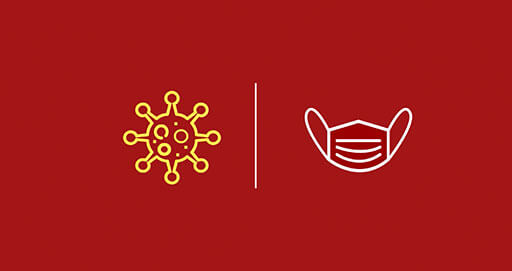 Coyne PR Answers Cuomo's Call for PSAs by Coyne Studio
When Governor Andrew Cuomo of New York put out a creative challenge to create a PSA to promote the importance of wearing a face mask to prevent the spread of the coronavirus, the Studio at Coyne was eager to jump in.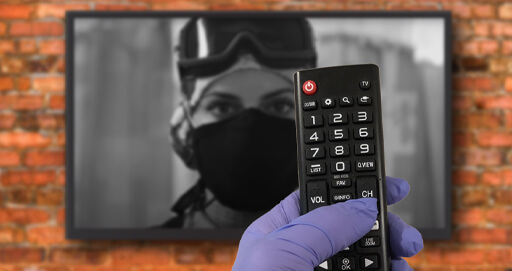 The Top 6 COVID-Related Ads by Rob Schnapp
As brands quickly shifted to COVID-related advertising, our Executive Creative Director Rob curated the top six that stood out to him. UPDATED WITH A BONUS 7TH AD!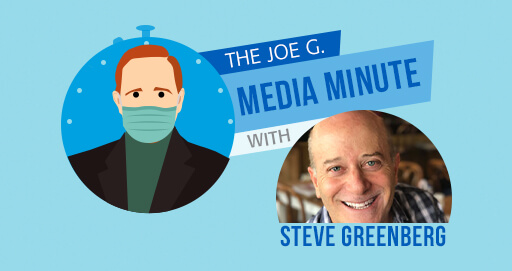 The Joe G. Media Minute with Steve Greenberg by Joe Gargiulo
Joe G. interviewed Steve Greenberg, Gadget Guy and Innovation Insider, frequent contributor to The Today Show and author of "Gadget Nation" to share his words of wisdom to PR pros during the pandemic.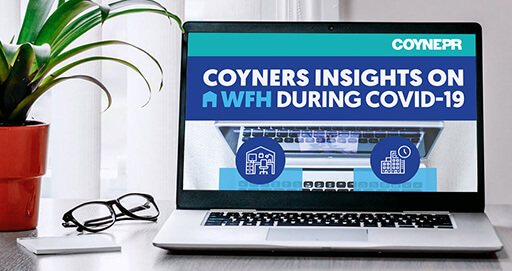 Insights on How Coyne PR #StaysHome by Colleen Imler
We decided to try and lighten the mood with a good, old-fashioned staff survey to check in on how our Coyne PR family members were adapting and spreading some love (and laughter) while continuing to social distance.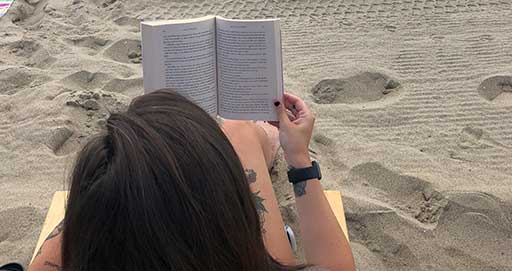 Quarantine Reads: Coyners' Top Book Recommendations by Shannen Walsh
Shannen polled her fellow co-workers and compiled a list of summer reads for all.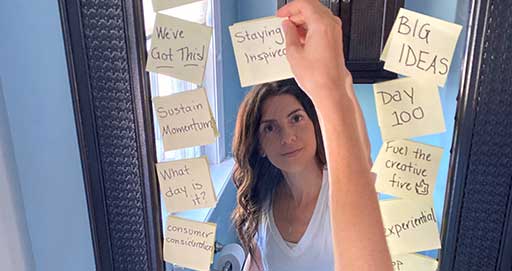 Finding Inspiration in Isolation by Jennifer Launchi
While working from home poses some challenges, Jennifer shared her tips on how we can maintain our high level of creativity while nothing else looks the same.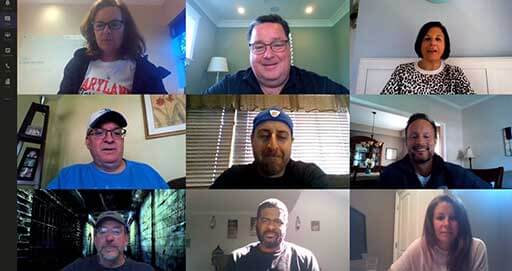 Growing Corporate Culture When You #WFHwithCoyne by Alyssa Cosentino and Deborah Sierchio
This duo detailed how the Coyne Team got creative in preserving and continuing to grow our collaborative spirit online.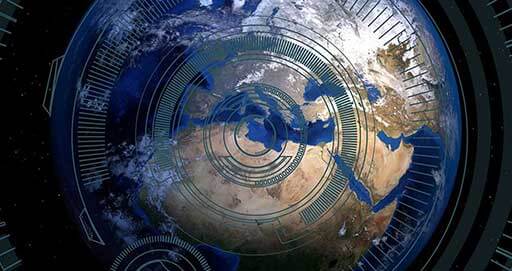 Worldcom: A Global Perspective on Communications by Rich Lukis
Agency president Rich reflected on the firm's partnership in the Worldcom Public Relations Group and how it continues to be an asset for our industry-leading clients.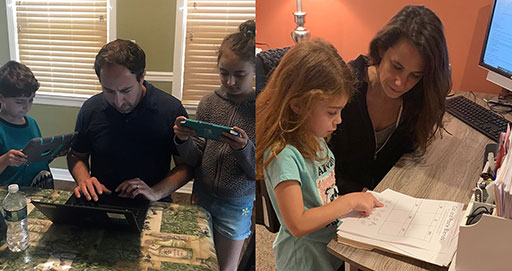 A PR Dad and PR Mom's Perspective by Randi Rispoli and Chris Vancheri
Randi and Chris shared their thoughts on how to best balance working from home while dealing with remote learning.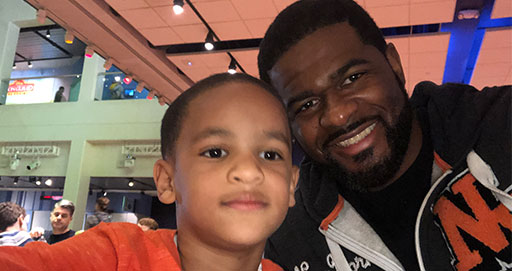 Dear Corporate America: Acknowledge, Listen and Take Action by Reggie Dance
Our agency shared its take on the racial injustice conversation and Black Lives Matter movement.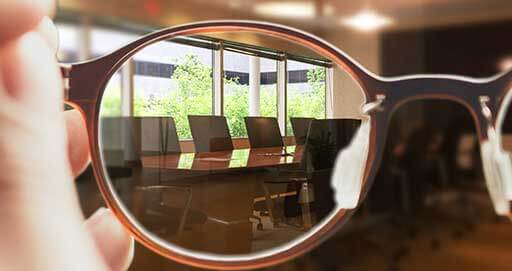 Bringing Internal Communications into Focus with an External PR Lens by Jonathan Pocius and Geoff Phelps
Jonathan and Geoff explained their key takeaways on the similarities between internal and external PR principles and strategies.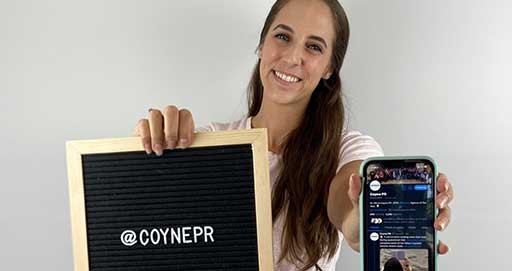 The Ever-Expanding Influence of Influencers by Jaclyn LaSpata
Jaclyn connected with two leading influencer talent agencies, for people and pets, to provide insight on how the current climate affected them and their content creators.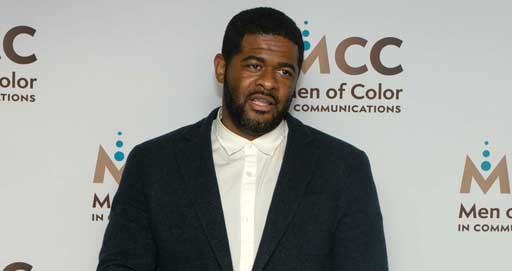 Dear Black Executives: Seize the Moment by Reggie Dance
As a follow-up, the agency shared how there has never been a better time to have the Black Lives Matter conversation in Corporate America.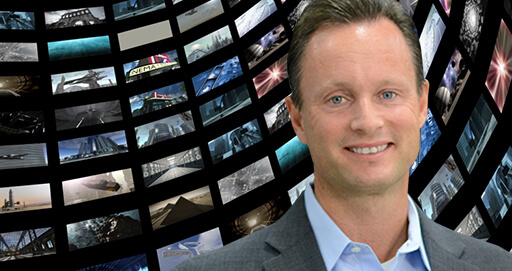 Pharma Industry Moving at Warp Speed to Fight COVID-19 by Kelly Dencker
As someone who has worked in pharma for more than 30 years, Kelly highlighted the important considerations he looks for when assessing the constant stream of healthcare news and headlines.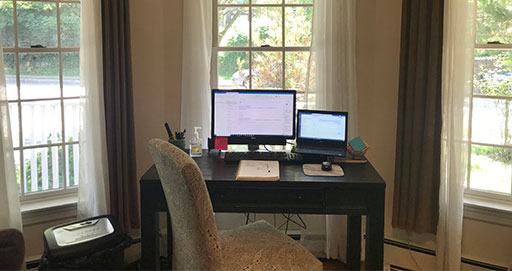 What I'm Taking from Quarantine by Danielle Paleafico
Though we were thrown into quarantine, Danielle discussed the habits and ways of thinking that she hopes are here to stay – both professionally and personally.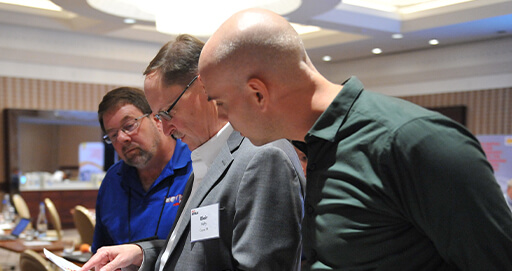 Working in an Industry Requires Living that Industry by Blair Hefty
After spending more than 15 years in the transportation and trucking industry, Blair shared the importance of immersing yourself in the industry you work in as well as some tips to get you up to speed.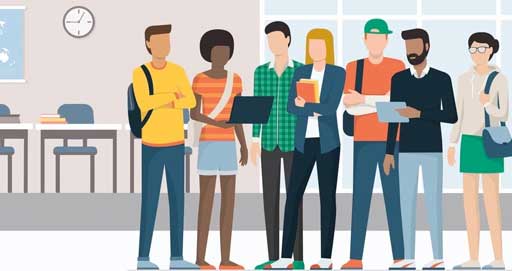 Higher Education Has an Image Problem. Can Communications Help? by Linda Bernstein Jasper
Like most industries, the pandemic has posed some tough times for the higher ed industry. Linda shared her take on how communications can help.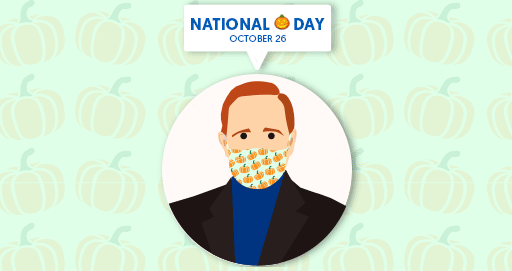 How Calendar Triggers Can Help Us – Both Professionally and Personally by Joe Gargiulo
Joe shares the importance of calendar triggers for planning and assembled a comprehensive list of significant events to take note of.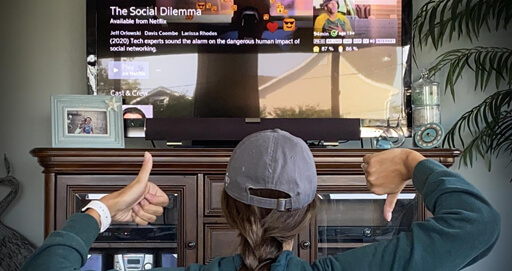 The Social Dilemma Brings Hope for Society by Jaclyn LaSpata
In response to Netflix's The Social Dilemma, Jaclyn provided her perspective on the documentary-drama – the good, the bad and the everything in-between.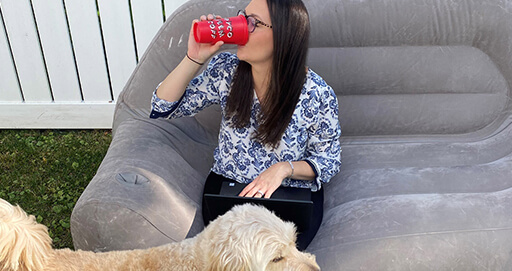 Home is Where the Work Is by Jamie Paster
With the landscape of corporate America changing, Jamie explained some ways consumers are rethinking their work from home spaces and its impact on the PR industry.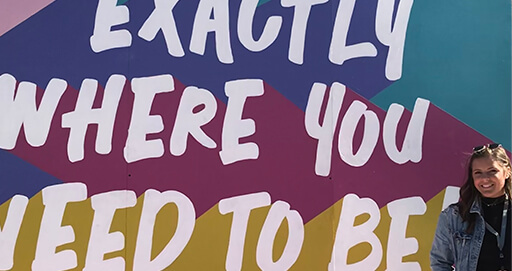 Coyne PR – Where You Want to Be (Even as an Intern; During a Pandemic; Working from Home) by Kayla Frauenheim
Kayla shared some insight into the agency's virtual internships and how their experiences have changed (for the better) given the pandemic.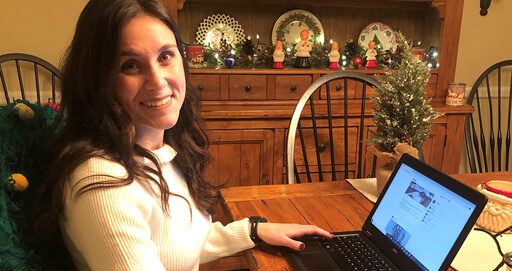 The Impact of COVID-19 on This Year's Holiday Shopping Season by Anna DePaul
With health and safety top-of-mind, Anna explained the impacts we can expect to see this holiday season.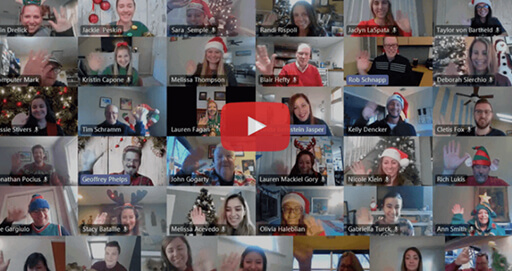 'Twas the Year 2020 Holiday Video
The agency's holiday video showcased the ups and downs of 2020 and how we've persevered to become stronger than ever through it all.
We look forward to 2021 and hope to see you there!